These projects (or events) have caught the eye of the media and the public.
The Hong Kong–Zhuhai–Macau Bridge (also known as HKZM) is a design-build project that will span some 31 miles across the Pearl River Delta. When completed, its series of bridges, man-made islands, roads and tunnels will be the longest cross-sea combined highway in the world, connecting Hong Kong with Macau. The design-builder, China Communications Construction Company,  broke ground in 2009 with a promise to finish the project by 2016 at an estimated cost of $10.6 billion. Delays have ensued, however, including a shifting artificial island, a scandal over faked concrete tests, and environmental litigation. Nine workers have died on the job and up to 600 more have been injured – and reported costs have climbed to $11.4 billion. The media has reported the project could open as late as 2021.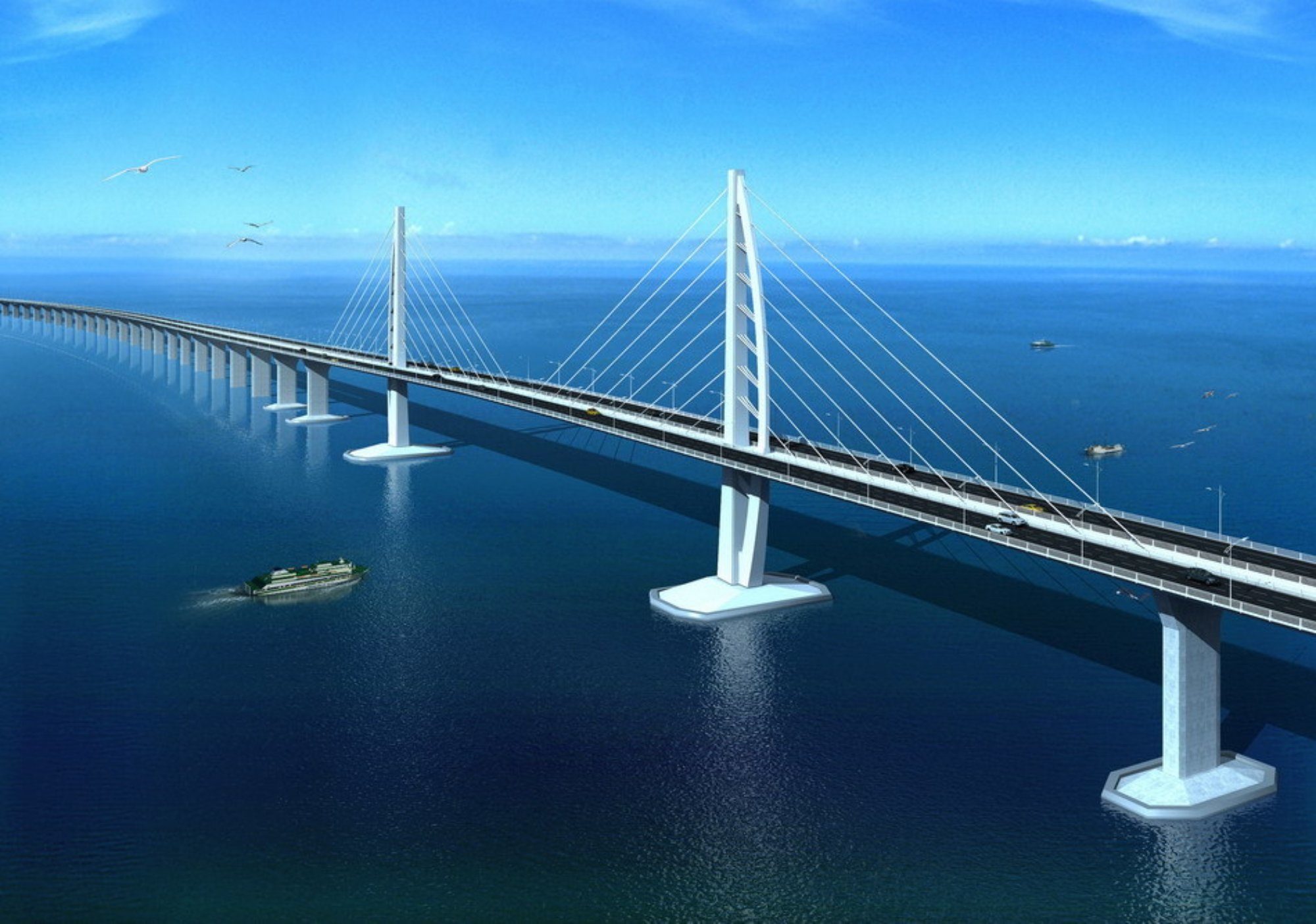 Flint, Michigan was once the home of General Motors' largest auto plant. Its water quality has always been poor, but in 2015 it was revealed that the city's aging pipe system was corroding and sloughing dangerous levels of lead into the water. As of May 2017, lawsuits against the government for hundreds of millions of dollars were pending, and four government officials have been charged with felonies related to the crisis.
Oroville Dam (California)
On February 7, 2017, the bottom of the Oroville Dam's concrete spillway ruptured, forcing crews to work day and night for weeks to fight more damage to the structure. Meanwhile 188,000 residents were evacuated in case one of the world's tallest earthen dams collapsed. The crews reinforced sections of the spillway so that it could be reopened without compromising the dam itself. What was left, however, was a 770-foot structure that needed about $275 million in essential repairs before the next winter's rain, plus more work in 2018. Kiewit Corp. of Omaha, Neb., is the contractor tasked with fixing the dam's main spillway and an emergency spillway that also was damaged. The company said it will have up to 500 workers on-site by August and plans to work 20 hours a day, six days week, to get as much work as possible done this summer.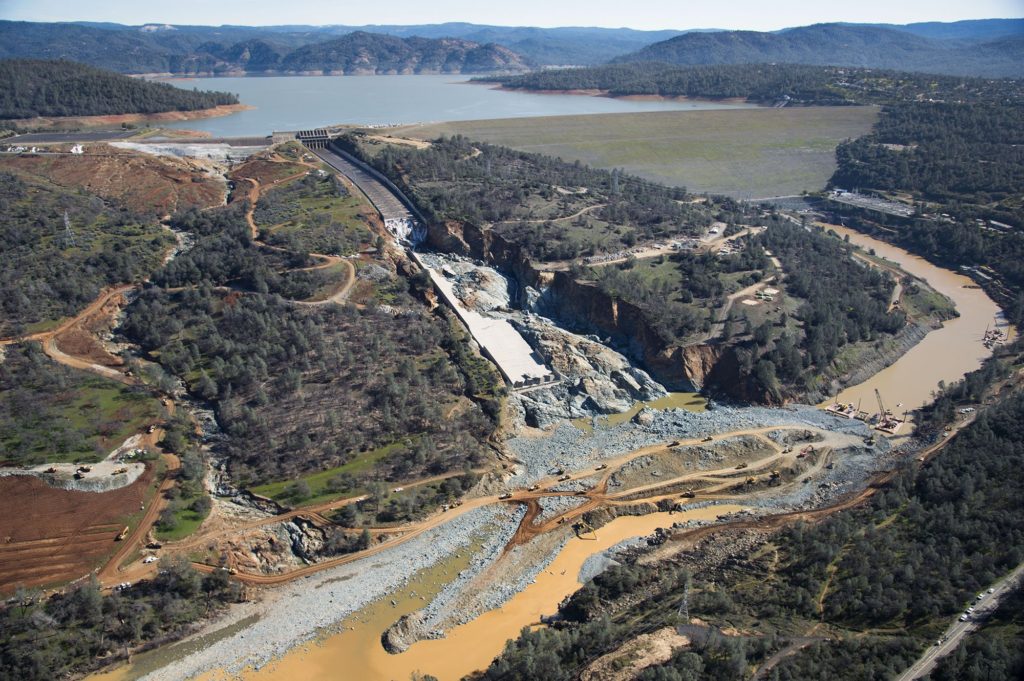 Frederick Douglass Memorial Bridge (Washington, D.C.)
This design-build project aims to replace the 68-year-old Frederick Douglass Memorial Bridge, which connects Washington, D.C., with areas to the southeast across the Anacostia River. At an estimated $441 million to design and build, the project is the largest of its kind in the District's history. The Federal Highway Administration will allocate $200 million in taxpayer funds to the new bridge. AECOM is the lead designer of the three-arch span. A joint venture between Archer Western Construction and Granite Construction will serve as the general contractor. Officials say the bridge will open in late 2021. The current crossing is a steel structure that underwent a $27 million rehab in 2007 to extend its use until a replacement bridge could be designed and built.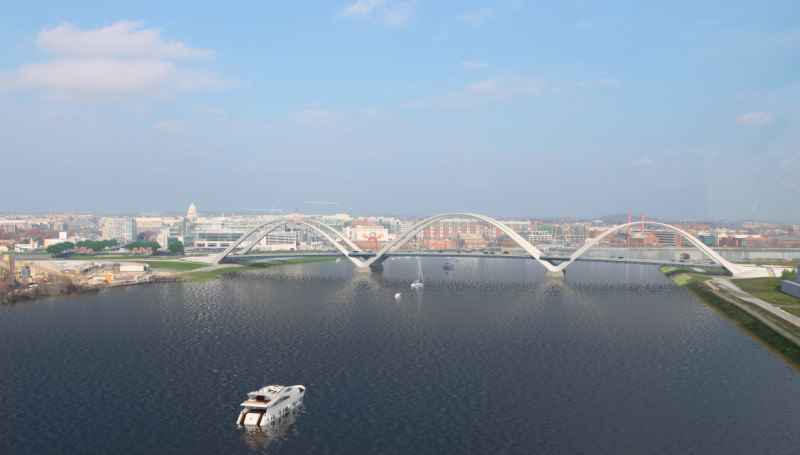 This $3.2 billion Seattle project is actually a collection of 32 individual projects that launched in 2010 to replace an outdated section of State Route 99. The most famous part is the 2-mile-long tunnel dug by the "Bertha" drill, which started burrowing into the Seattle soil in summer 2013. After a two-year delay to diagnose and repair technical troubles with the drill, Bertha finished tunneling on April 4, 2017. State and local government officials estimate the entire project will be completed in 2023.
Indiana's Interstate 69 extension is a 142-mile stretch of that the Indiana Department of Transportation divided into six independent project sections, with original cost estimates of $2 billion for the entire stretch. INDOT spearheaded construction for sections one through four, all of which are currently complete and open to traffic.
The project's fifth section gained notoriety after the state entered a public-private partnership with a Spanish-based consortium. Plagued with an extensive list of delays and cost overruns, the troubled project has since become a prime example of yet another P3 failing to deliver on promises of a speedy completion and big savings for taxpayers.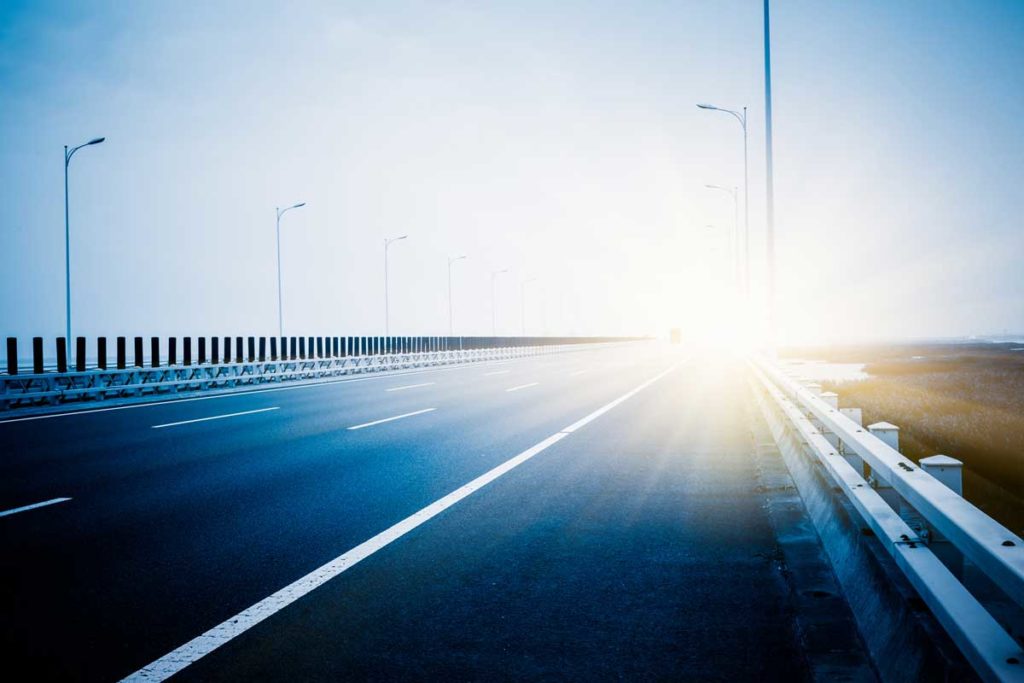 Tappan Zee Bridge Replacement (New York)
A twin cable-stayed bridge being built to replace the current Tappan Zee Bridge across the Hudson River that took decades to get approved by government officials. Construction began in 2013 as a design-build project. The replacement is expected to open in 2018 at a cost of at least $4 billion.