Optimism helps launch private toll roads, then sinks them
Their predictions affect literally billions of dollars, a high-finance version of tea-leaf reading on which the public purse, the fortunes of builders and lenders, and the reputations of bureaucrats and politicians that usually tumble into bailout, bankruptcy and bad press.
They are the traffic forecasters, the companies that for a handsome fee predict how many drivers will pay to take a privately-run toll road, tunnel or bridge. The prognostications matter because without enough paying users, a public-private partnership will struggle to finance projects that depend on future revenue to repay lenders, fund maintenance and turn a profit.
The arrangement sets up a perverse incentive, according to Robert Bain, a toll-road expert and London-based analyst for bond rater Standard & Poors.
"Quite often, (companies) shop around until they find the people who provide the numbers," he told the Denver Post. "In short, the (tolling) procurement process in general – and bid evaluation criteria specifically – rewards high traffic and revenue forecasts, not accurate ones."
A University of Texas report found that often there is "substantial optimism bias in (traffic) forecasts, with predicted traffic volumes exceeding actual volumes by 30 percent or more about half the time."
And a 2012 study by the nonpartisan Pacific Research Institute concluded that two toll roads in Orange County failed because, "The original financial plans … were based on overly optimistic growth assumptions and did not have a financial cushion … to operate under reduced utilization or economic downturns."
Overly optimistic toll-road use projections have sunk privately-operated roads around the world, including, recently, Australia's Brisbane Airport Link.
The 4.2 mile route, mostly via underground tunnel, shaves about 20 minutes from the usual surface-route snarl between downtown Brisbane and the airport.
The Link was built for U.S. $3.7 billion and opened in mid-2012 on the assumption that each day 179,000 motorists would pay a $3.60 toll to take the shortcut. Over time, the money would make the project profitable for BrisConnections, the private consortium that built and planned to maintain it.
According to news reports, however, by the end of 2012 just 48,000 vehicles used the link daily. That was about one-quarter the traffic volume predicted by the builder, Los Angeles-based AECOM. The company's figures had come from Arup, a San Francisco-based consulting firm that specializes in traffic volume forecasts.
BrisConnections went bankrupt not long after that, owing $2.8 billion to a string of lenders, according to Australian news reports at the time. The route went into receivership. In 2015, AECOM paid $200 million to settle litigation over the traffic forecasts it relied on when making the business case for the project.
Arup recently turned up in another Australian lawsuit sparked by the failure of another public-private partnership project.  That case, the Engineering News-Record reported, seeks $1.6 billion from Arup, citing "too-optimistic traffic and revenue projections."
Arup contends that the forecasting models it employed are used "throughout the world" and that "the firm stands by that," according to ENR's report.
The failed Australia projects hammered private investors who took the losses when drivers stayed away from the toll roads. But taxpayers can get stiffed, too, when toll revenues fail to cover public bond debt, loans or outstanding construction bills.
In California, for example, the private operator of California's State Route 125 toll road filed bankruptcy when traffic counts were 40 percent below projections, according to court records. The operator, South Bay Expressway LLC, tried raising toll rates to gain ground. Instead, it lost more money as more drivers took alternate routes.
According to media reports, the company filed for protection in 2010, its balance sheet weighed down by $510 million for unpaid loans — including about $170 million owed to the federal government – plus $600 million in litigation from construction contractors. Meanwhile, South Bay reported $21 million in revenues that year, of which $3 million was earnings before depreciation, interest and taxes.
The following year, San Diego area taxpayers bought the 3-year-old toll road for $351 million. By then, drivers were paying $4 to drive the toll road, up from 75 cents when it opened four years earlier.
Here are examples of traffic forecasts that missed the mark:
    Five Forecasts that Fell Short
In a business where a few percentage points translate into millions of dollars gained or lost, traffic forecasters "generally do a poor job of estimating the demand for transportation infrastructure projects," according to a study that examined 200 such projects worldwide. "For half of all road projects, the difference between actual and forecasted traffic is more than plus or minus 25 percent."
Want to dive in more deeply? Click here for a summary of 18 news reports, academic studies and other research into traffic forecasting collated for users of Infrastructure-Info.com.
Who is Jon Ortiz?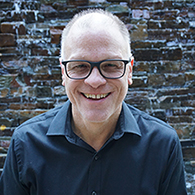 Ortiz is an award winning journalist who covered California state government and state employees for nearly a decade as a reporter and columnist for The Sacramento Bee.
More from Jon